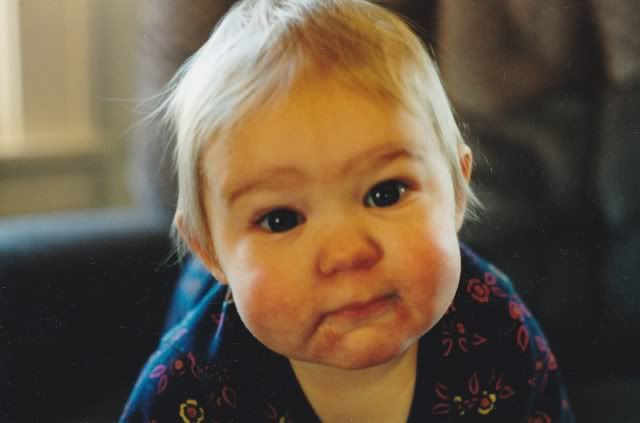 The due date of our second child was January 1, 2000 and by the second trimester I got really tired of hearing "Oh! Maybe you'll have a millennium baby!" I was supposed to have a "Millennium Baby" but she arrived three weeks early instead.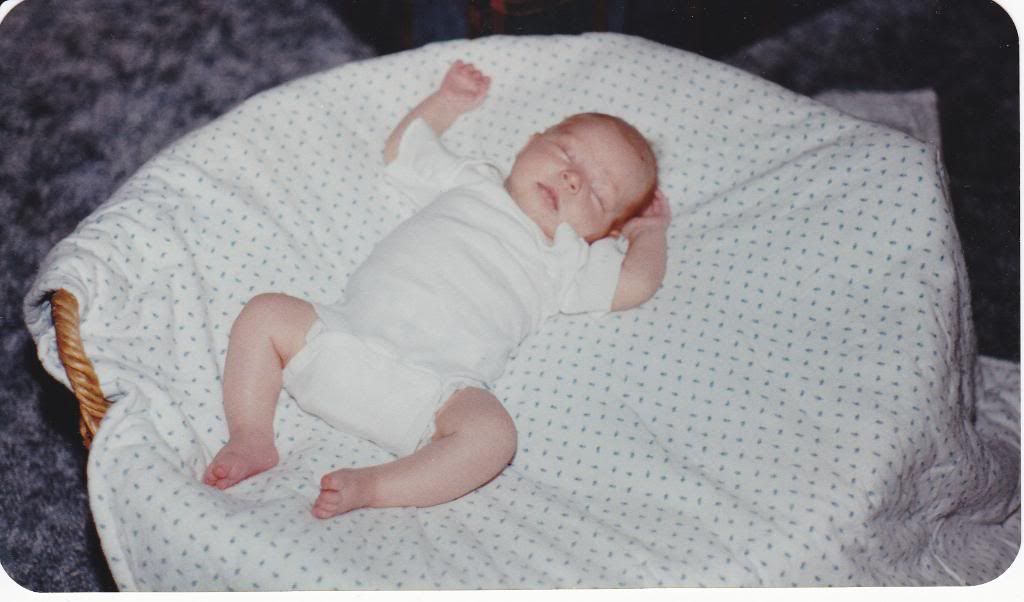 Naturally, I wanted the same doctor who delivered our first born; Gary Welsh because he knew me inside and out (you're supposed to laugh here).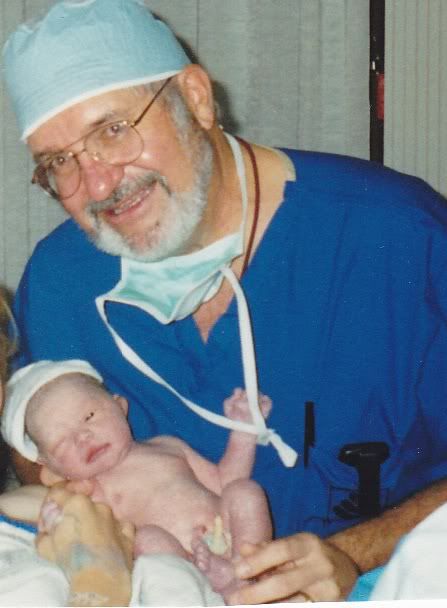 Originally he referred me to the second best obstetrician (he being the best in my book) because he decided he was going to step down from delivering babies on his list of doctor duties but when the doctor I was referred to couldn't take me due to complications with her newborn twins, Dr. Welsh said he would be my doctor but that I would be his last OB patient. My crying over the situation may have influenced his decision. I felt honored to be his last, and of all the hundreds of babies he delivered, our girl who was the only baby he delivered that he remembers the birth date of.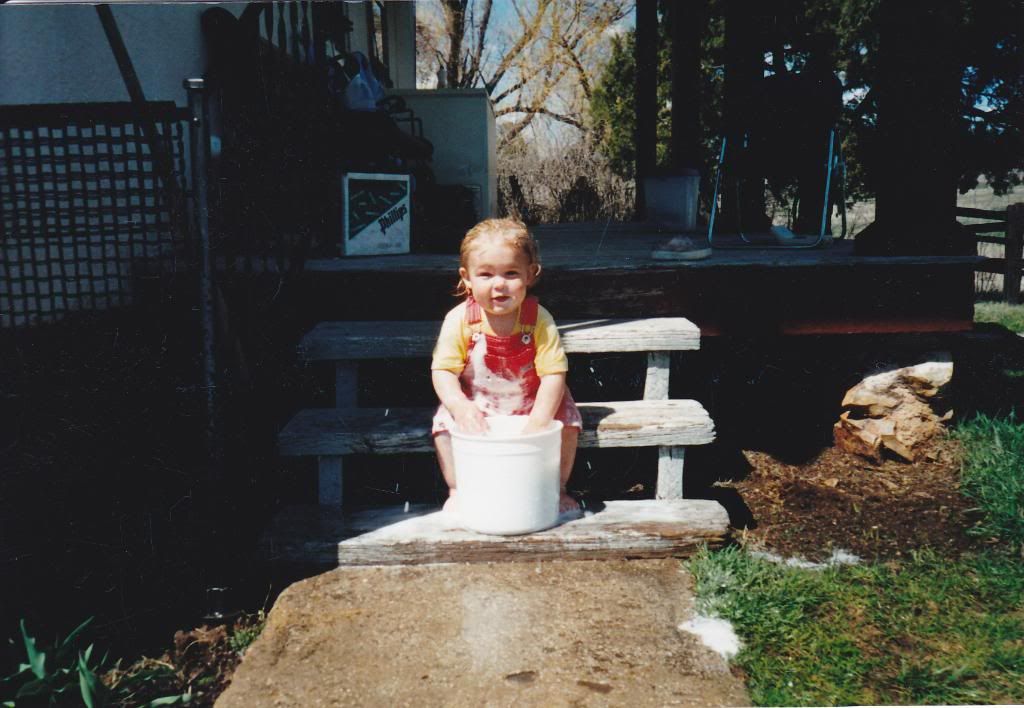 About three weeks before my due date I was getting excited about the upcoming trip to the hospital and always a well-prepared packer, I started gathering things in a suitcase for my hospital stay. My husband teased me for doing so and said, "Isn't it a little early for that?" I didn't care and wanted to be prepared. I figured if I started packing early I wouldn't forget anything. And I was anxious for the baby's arrival.
My husband should've never questioned my motives because about 2 a.m. I was rationalizing with myself whether or not my water broke because there was no question with our firstborn but the second time around it wasn't nearly as obvious. When my water broke with our firstborn it was like Oahe Dam's floodgates being opened.
I held out until 4 a.m. before calling Doctor Welsh and waking my husband up. My water had in fact broken but no contractions followed. I talked my doctor into waiting to see if things picked up on their own. Since I has some control at that point, Dr. Welsh asked me if I was superstitious about the 13th (13 being a superstitious number) or if I wanted the baby born on December 14th, 1999. I didn't think of myself as a superstitious person but said the 14th.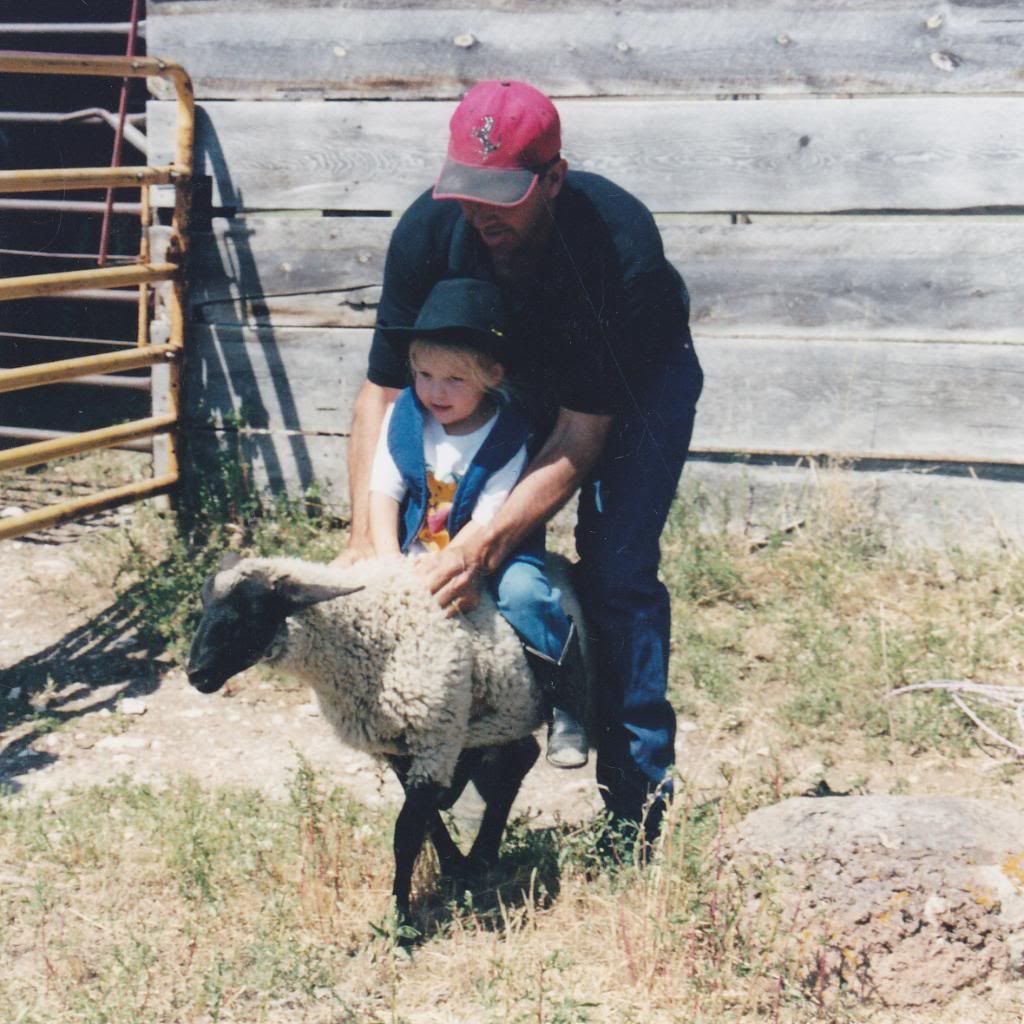 I did not want to be induced into labor but much to my dismay, after 24 hours I had to have "stork oil" or Pitocin, to get the contractions going. And they did, which I didn't like. Things progressed fast and I could barely  keep up with breathing.
Shortly after midnight on December 14, 1999, one hungry tiny baby girl arrived; completing our family and today she's twelve!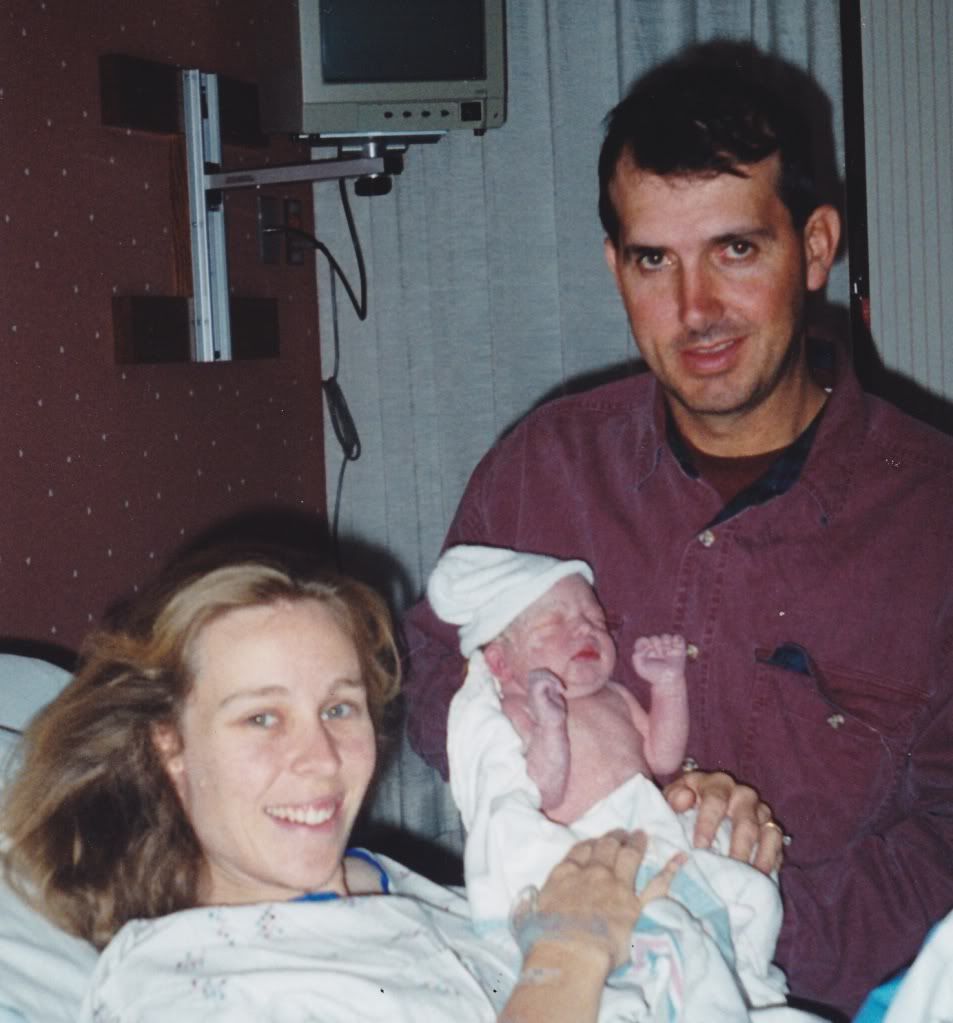 She used to be known for her crescendo. As she developed the first year, whenever she had to be set down or was dismayed about something, she would start out with a whimper and build up to a full blown baby scream (thankfully, she's since outgrown that).
At twelve, she's quick-witted,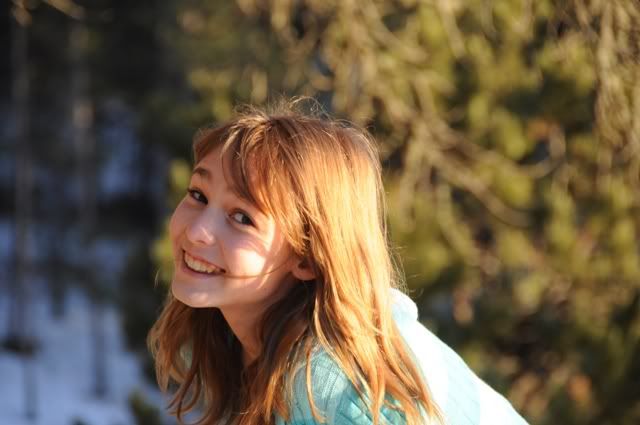 artistic, happy, social,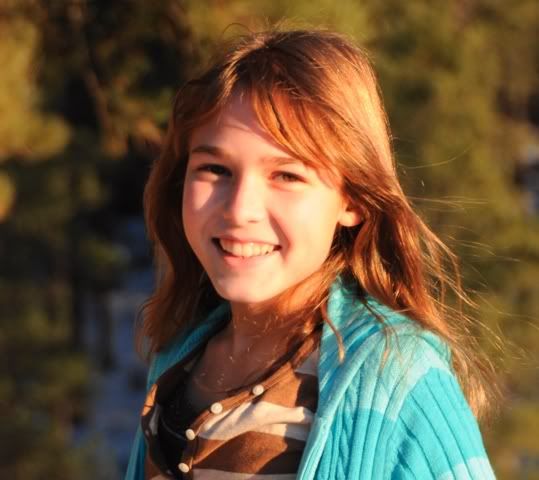 entertaining, popular, tough,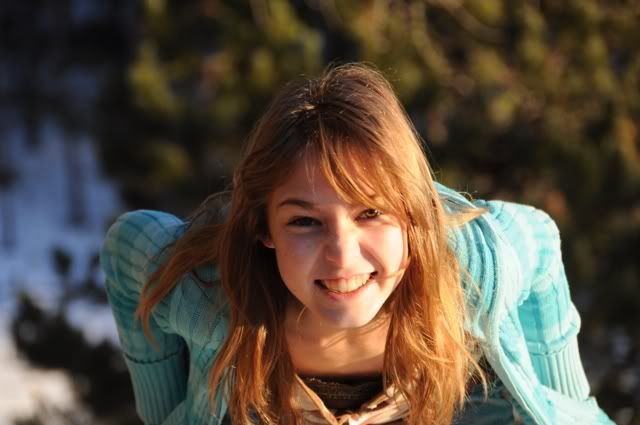 a homebody, very family oriented,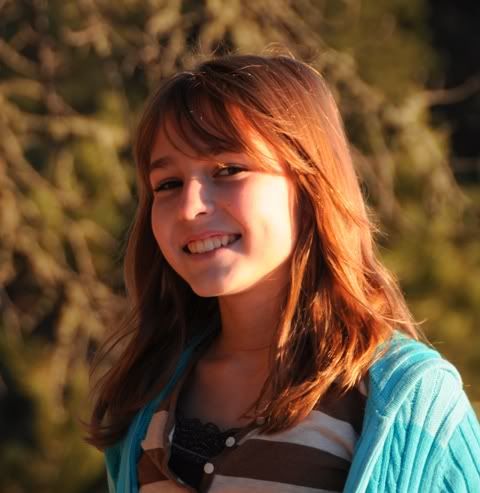 fun, creative,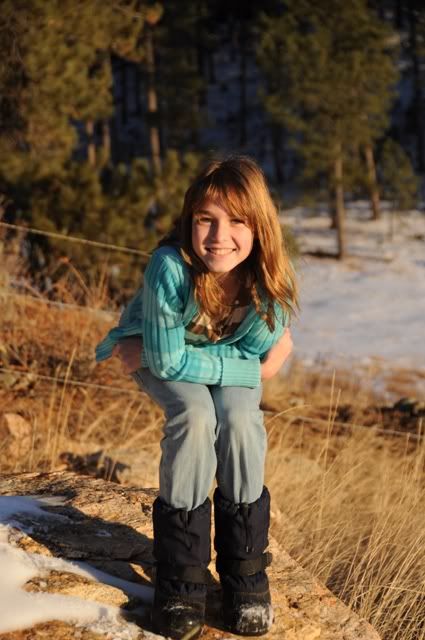 smart, and funny.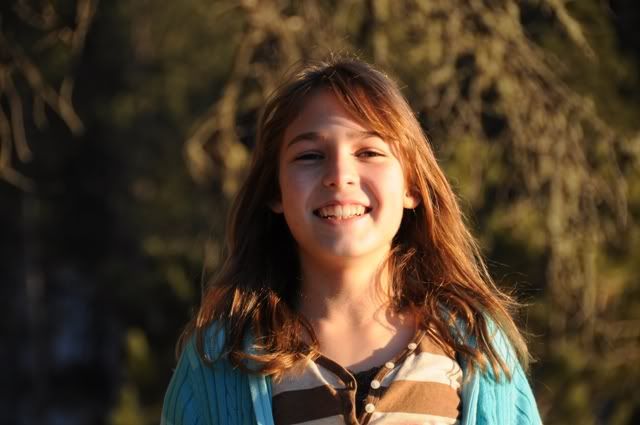 And I am very lucky.