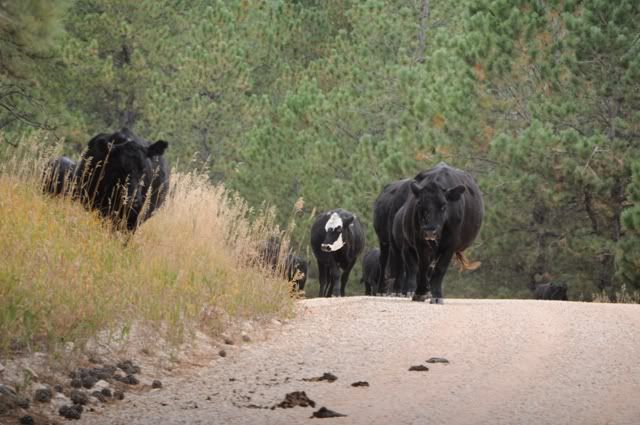 It's always this time of year when the weather starts to turn cold that our cows try to head home early; as in before we typically pull them off the summer lease. They know where to go and try to get there on their own.
Depending on how close we are to the date we have planned to vaccinate our herd and the severity of our problem with cows wanting to go home, we sometimes decide spur-of-the-moment to move everything off the permit. We call ourselves seat-of-the-pants planners. Last Saturday we moved everything home.
Many fall mornings we'll find pairs bunched up here.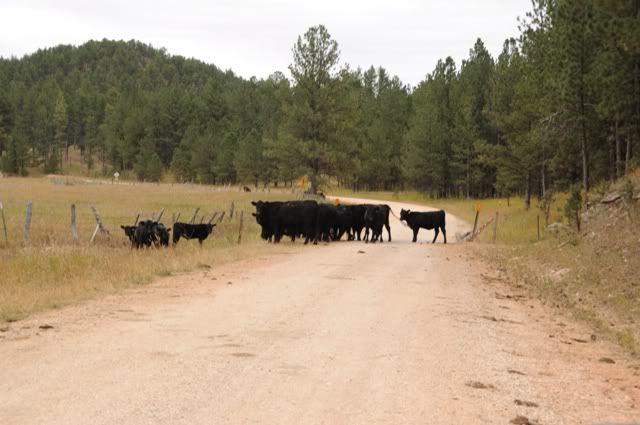 This autogate is a problem spot—they know the other side takes them home. Sometimes cows will find a weak spot or get around and end up too far north in an area where unfenced homes are. Unless of course the autogate is filled and the cows just walk over it. This is the sign we look for on the road that tells us if cows are out: manure on the road.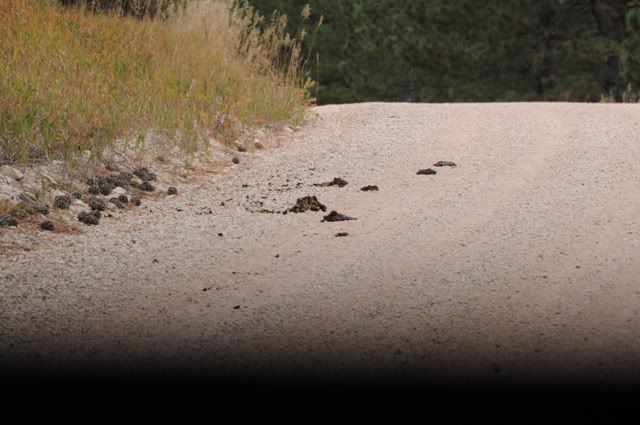 My husband was pushing a small bunch through the gate to start the cow-moving process when a car drove by and caused these calves to run back. We didn't have all of  our herd when we started moving cows but a good bunch to get started. Oftentimes more will soon follow once they smell the trail.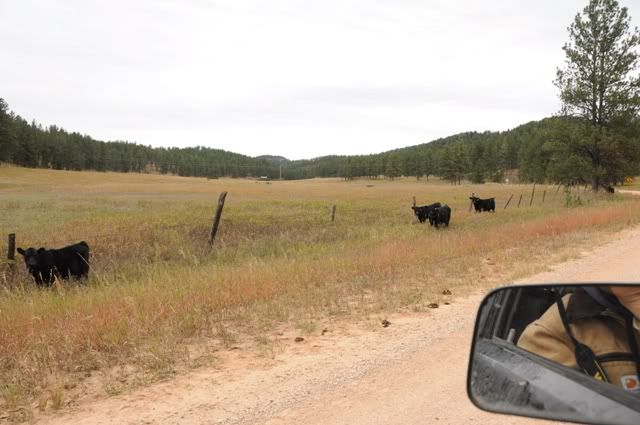 This is the back road we use to move our cows home north of Pringle.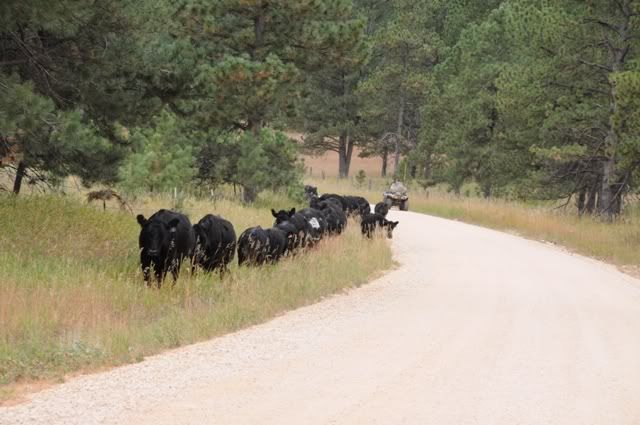 Follow it all the way and it leads to Pringle, which is not where we want our cows to go to get home.
This time my job was to drive ahead with the pickup to slow traffic down. Before cows reach Pringle, we steer them off of the road onto the Ranger Station property. We head our cows in this direction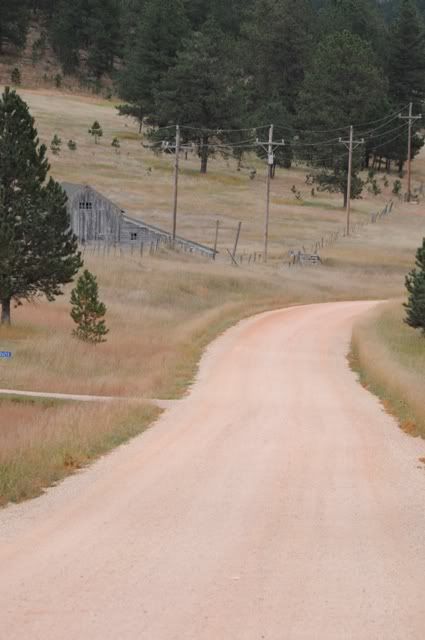 and trail them along the cemetery until they reach our gate.  Actually, the lead cow usually does it for us.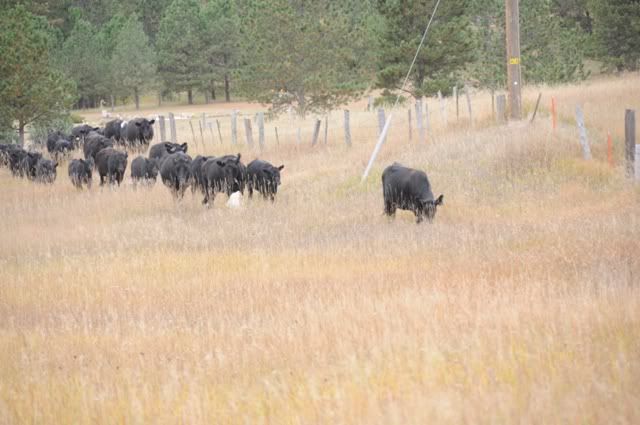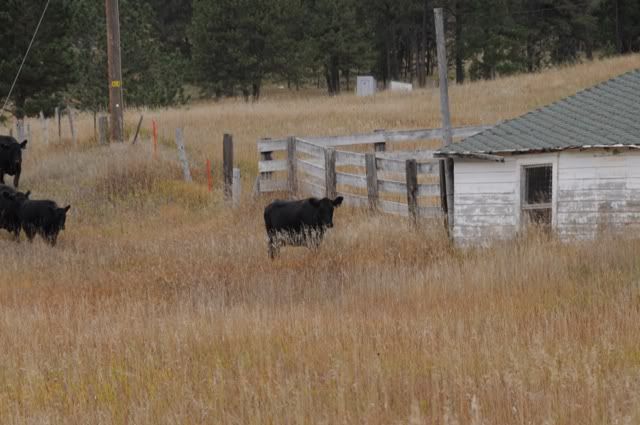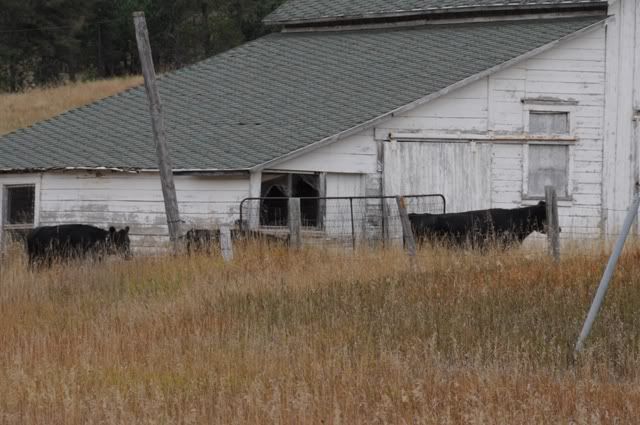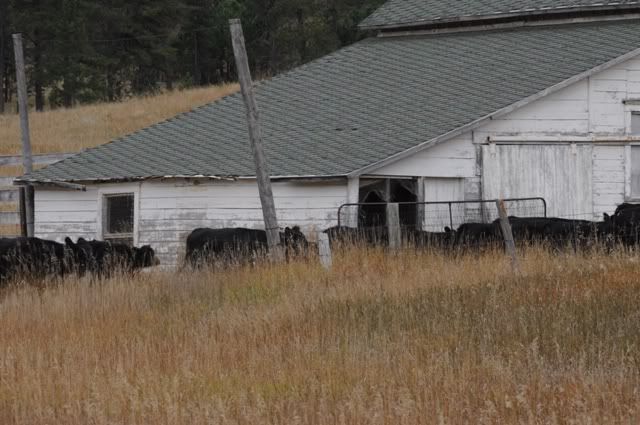 My husband and I lived at the Ranger Station (old Forest Service station later Kirk-owned) when we were first married.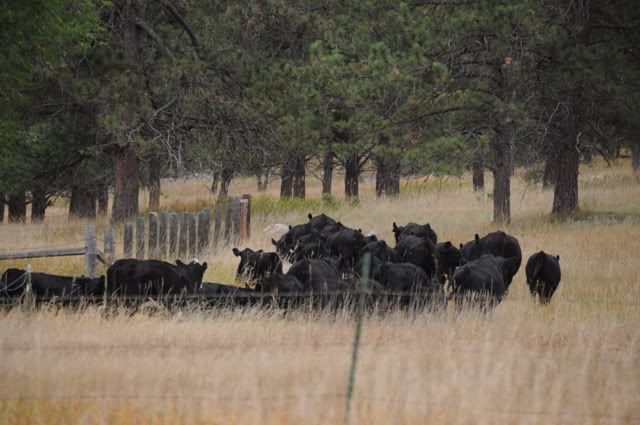 We push the cows to the other end of the property to a gate at the top of a hill.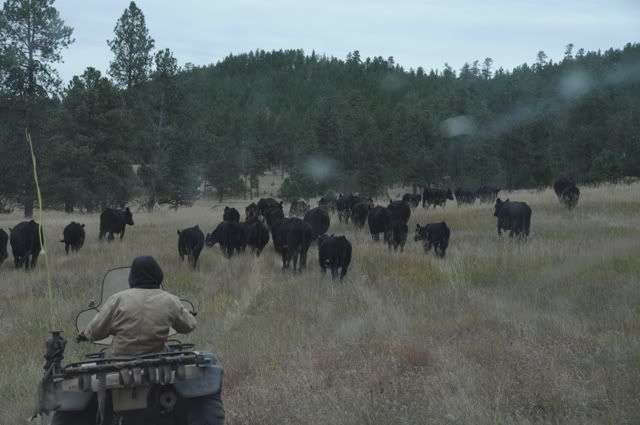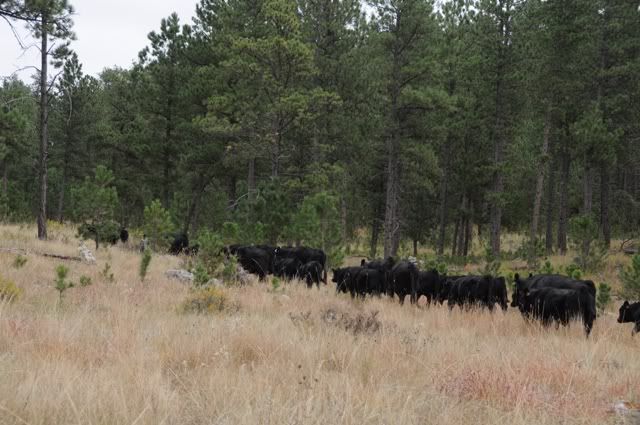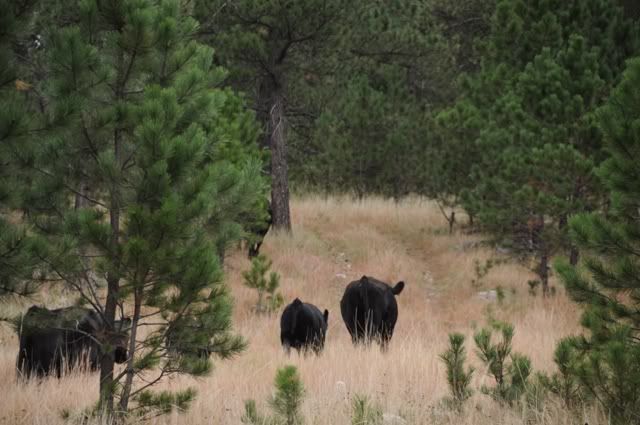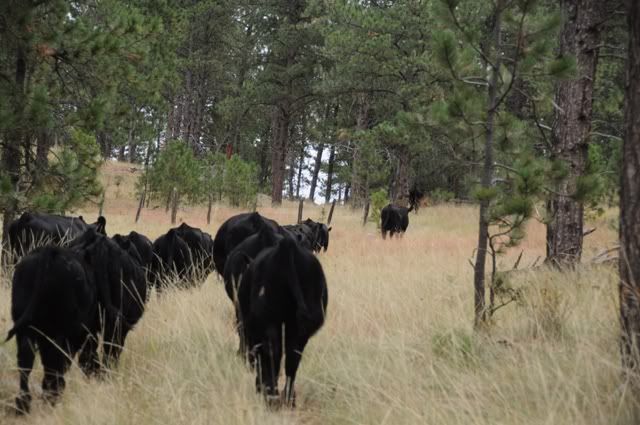 Once we get them through the gate,
they'll trail through some timber that leads to the south end of where "home" is for the fall months until January.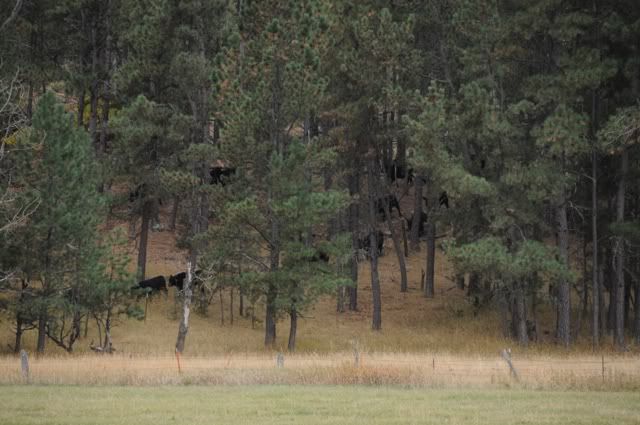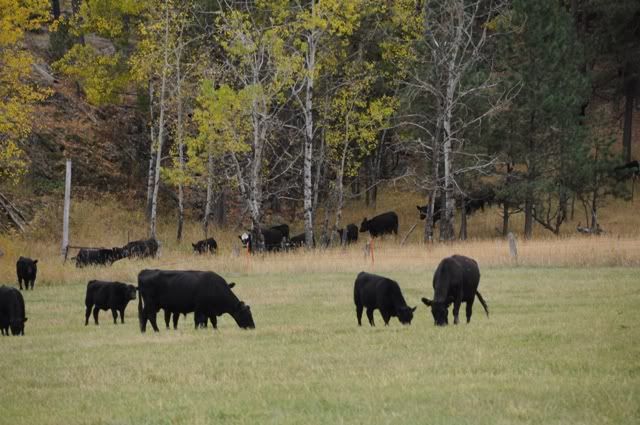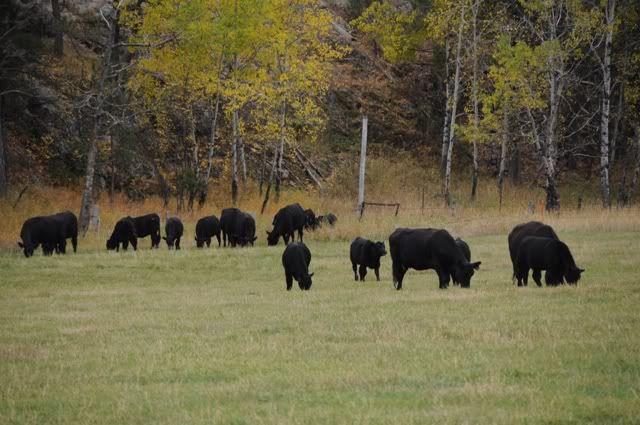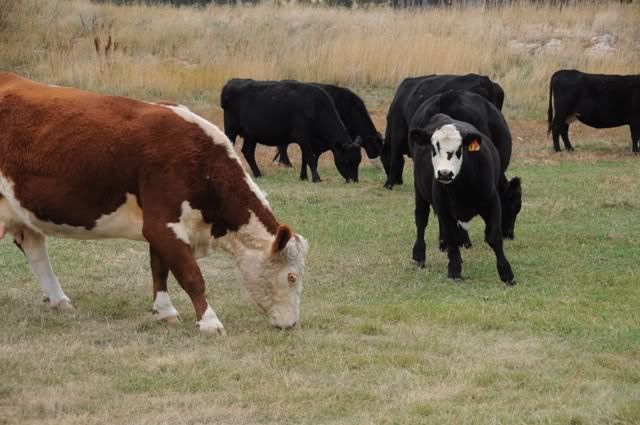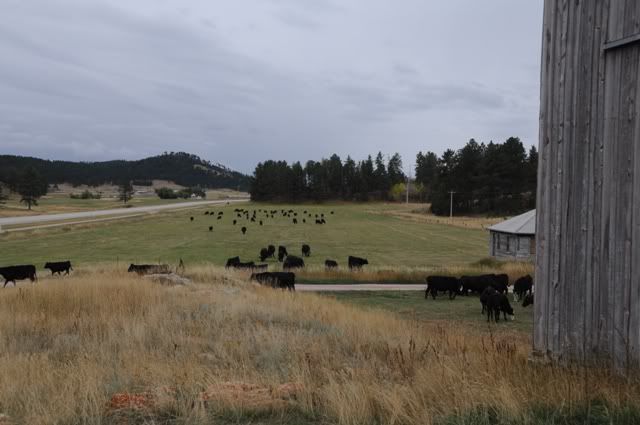 Since I was in the pickup, I turned around and drove up to the barn where we regrouped.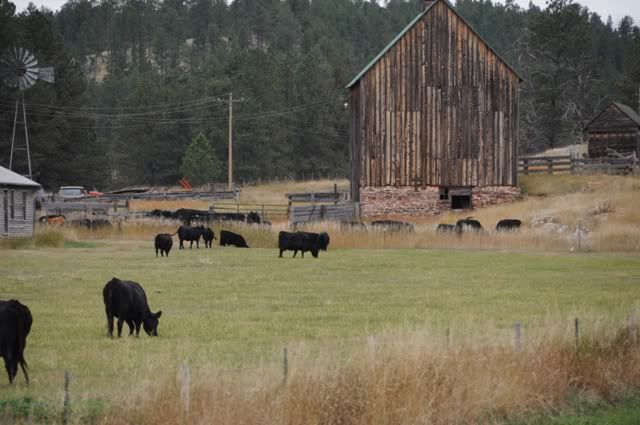 Our cows water at this tank
or the creek.
They can access the other side through the underpass.
 
Our next project that day was to get our replacement heifers home, which required hauling them in the trailer. When we arrived it started to drizzle rain and I was afraid to expose my camera to the weather, so I only have pictures of when we arrived. Our original plan semi-worked.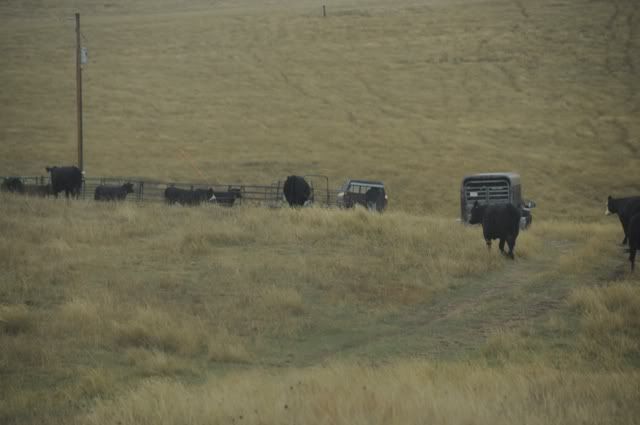 We couldn't get them to all come in at once in our makeshift pen around the feed bunk so we decided to take what we could get. We loaded the bunch that stayed, into a trailer. Luring the rest in was a challenge, as we knew it would be. After an attempt with four-wheelers, we resorted to using the horses we brought. One little rodeo with my son's horse and several concerted efforts later, we finally got them to all go in without slipping past us.
Afterwards loops were made to look for and gather more cows, then horses and four-wheelers were put away, trails were rechecked, and salt was gathered up and moved. That evening we took in some of the Annual Pringle Poacher Pig Roast and Dance. It was a long day. Over the next several days, we rechecked the permit for cows that needed brought home.