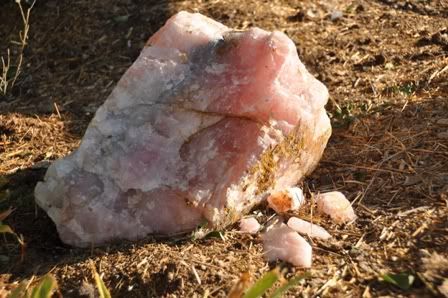 Pink is not a color I particularly care for, but I do like Rose Quartz. I have a few big pieces in my flowerbeds.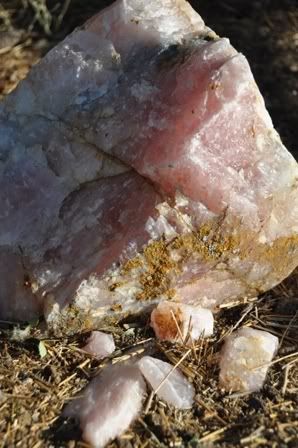 My father-in-law had collected a few tractor tires full of different sizes that are kept down at our junk yard.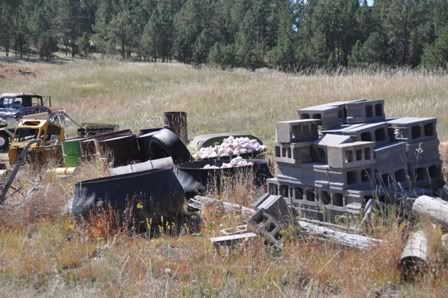 They occasionally get raided for our yard or to give as souvenirs to guests who are new to visiting South Dakota. I can remember as a kid, the pile of Rose Quartz where we took my aunt from North Carolina to pick through so she could have some pieces of her native South Dakota which she greatly missed, to put in her yard.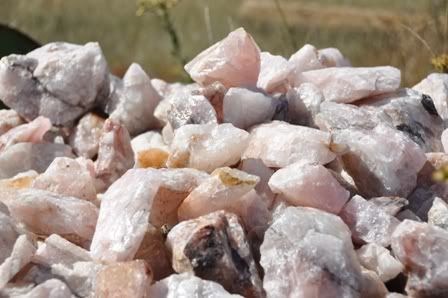 It comes in darker and lighter shades of pink.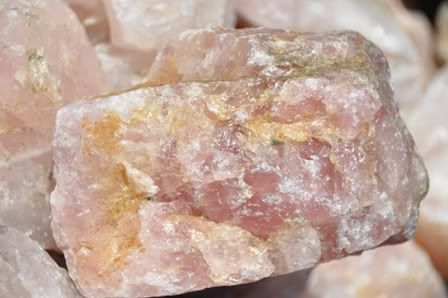 I like the darker pink colored Rose quartz the best but any of it spruces up a flowerbed.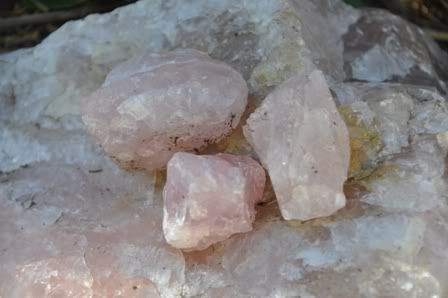 A lot of South Dakota's Rose Quartz is found in the Black Hills. I found some interesting  information about South Dakota's state mineral through research here.