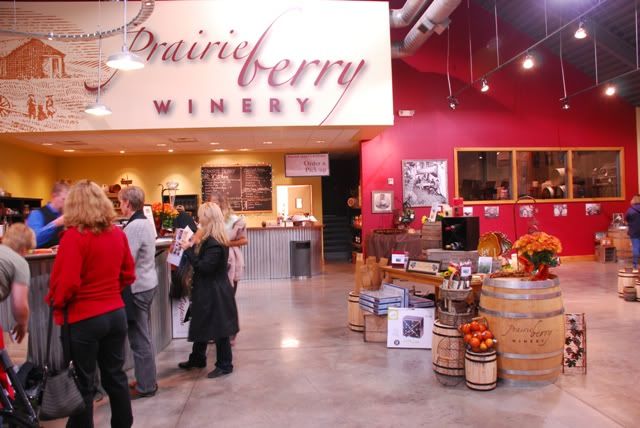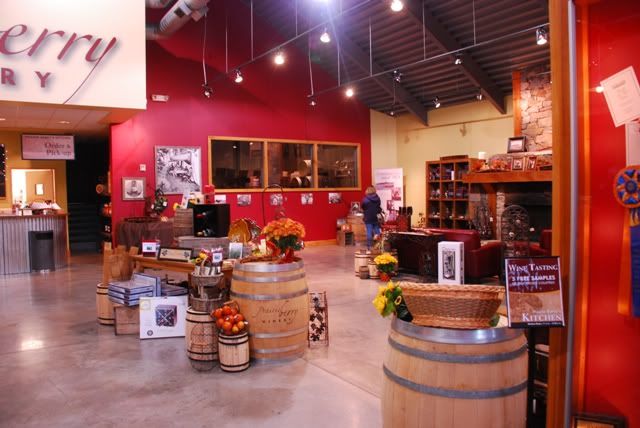 I'm more of a steak and beer chick but if there's an opportunity to sample and learn about other varieties of alcohol for free I'm no dummy, I'm going to call up a friend or two, enjoy a little wine tasting, and eat lunch there. A frugal knows a good deal when she finds one.
By no means am I a wine connoisseur but I do know what kinds of wines I don't like—syrupy-sweet, dry, and semi-dry. I've often stood in a liquor store intimidated by the rows and rows of wines staring back at me waiting for me to make a decision. I'm the kind of wine selector that totally judges a wine by its label.
What I love about Prairie Berry Winery besides their clever labels is that the wines I was too chicken to spend money on just to try and worried I'd waste my money if I didn't like, I can sample for free at their winery first. I can even make recommendations now based on my tasting experience.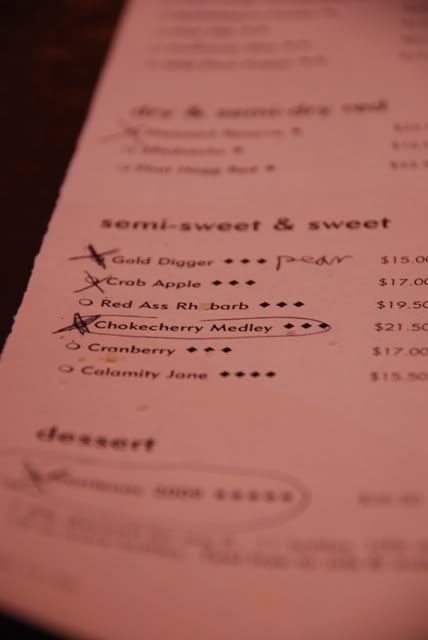 Prairie Berry lets customers sample up to five wines for free.
I've discovered it's best to go there several times a year in order to try their seasonal wines. The free samples have helped me out immensely in buying wine for out of town guests, special holiday meals, to celebrate an accomplishment, or just to enjoy something different.
Since I know diddly about pairing wines with food, I asked a Prairie Berry employee what his suggestions were and was kindly given a handy-dandy chart to tell me. It's given me the confidence in appearing like I know something about food and wine pairings.
Since there are a lot of beef eaters like me who don't drink much wine, the Prairie Berry Winery chart has been extremely useful. Of all the Prairie Berry wines I've sampled, my all-time favorites are Lawrence Elk Black Current, Chokecherry Medley, Pumpkin Bog, Red Ass Rhubarb and my new favorite: Strawberry Fusion. Much to my pleasure, I found some of the wines I like complimentary to beef dishes.
If South Dakota had a flavor, I'd say it was Red Ass Rhubarb wine. Rhubarb is popular in South Dakota and I grew up with it, so the rhubarb flavor in the wine takes me back to my South Dakota upbringing when my mom made rhubarb cobbler. This award winning wine is the essence of South Dakota in a wine bottle.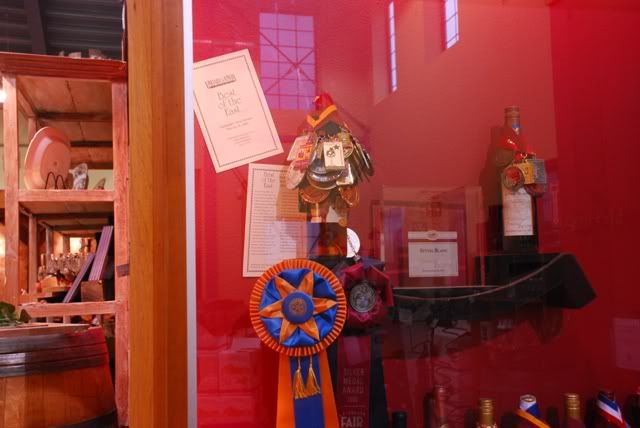 Prairie Berry Winery is also a great place to take guests who want to sample local fare and is a splendid little treat for girlfriends get-togethers. What else could be better than sampling wines and having lunch with girlfriends?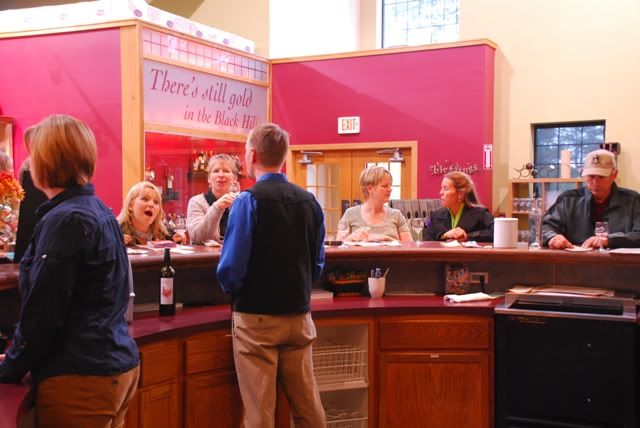 Prairie Berry Winery is a must for anyone's Black Hills Destination. South Dakota is not known for wineries the way California is but we have some of the best award-winning and most tasteful wines right up the road. I love that they're local, not far from where I live, and that they serve food because their roast beef sandwiches and tomato bisque are oh-so scrumptious.
For beef dishes the following Prairie Berry wines are recommended:
Dry/Semi Dry: Pink Slip
Dry/Semi Dry Red: Pheasant Reserve, Three Rednecks, and Phat Hogg Red
Semi-Sweet and Sweet: Chokecherry Medley and Lawrence Elk Black Currant
Dessert Wine: Calamity Jane (extremely sweet)
Wine choices recommended for Mexican/spicy foods and grilled meats:
Dry/Semi Dry: Pink Slip
Dry/Semi Dry Red: Pheasant Reserve, Three Rednecks, and Phat Hogg
Semi-Sweet and Sweet: Pumpkin Bog, Red Ass Rhubarb, Chokecherry Medley, Lawrence Blackberry,
Dessert wine: Calamity Jane
Last fall I discovered their seasonal wine Strawberry Fusion and it's now become my new Prairie Berry favorite. I love the flavor and it's a dessert wine that tastes like a flavor explosion on my tongue.
Strawberry Fusion is recommended for the following foods:
Mild/strong cheeses
Desserts/fruits
Clams, mussels, and oysters if you're into those kinds of foods.
Prairie Berry is definitely worth a visit. It's a great South Dakota experience you'll be glad you stopped for and one of the better, classier attractions of the Black Hills. Think of it as a tourist attraction for adults after doing all the kid-oriented attractions.