I do a lot of shopping locally but when I can, I take advantage of buying certain items in bulk because of the larger amounts which last longer since for me, going to the store isn't five minutes away and I like getting more product for less money if it's something my household will use. Sometimes when my husband and I go to Belle Fourche with a load of cows I'll request a stop at Robb's and sometimes I'm able to pick up some good deals there on bulk spices like sea salt. Other times I'll get my bulk spices at Sam's Club or if I come across a good deal, at a grocery store. I like to make my own seasoning mixes because they taste better and fresher, they're cheaper than buying several seasoning packets, and having my own is more convenient for me.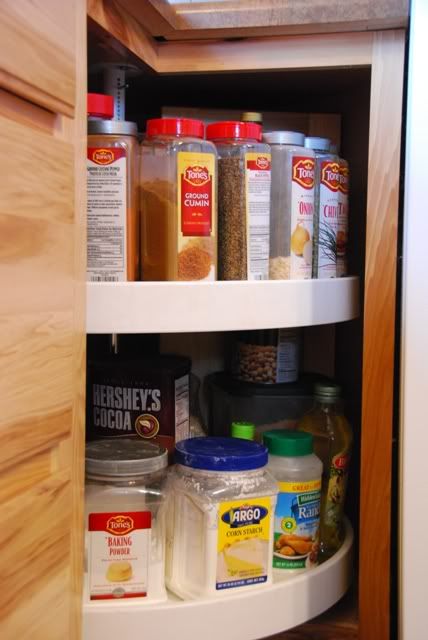 I make a lot of my own seasoning mixes and prefer making them in large batches so I don't have to mix them up every time I want to use them. I use mine to cook with but also like to give as homemade Christmas, wedding, bridal shower, or special birthday gifts. My bulk seasoning recipes generally call for larger amounts of spices than the little 1 ounce jars so I prefer buying spices in bulk  if I can.
Typically, the spices I buy in bulk are cinnamon, black pepper, sea salt and iodized salt, cumin, dried parsley flakes, minced dried onion, garlic powder, crushed red pepper, dried chives, chili powder, cornstarch, baking powder, dry mustard, dry ranch dressing mix and powdered brown gravy mix.
Most of the basic spices I buy in bulk get used up before they get old because I make seasoning mixes so often and use basic spices on a regular basis in many of my recipes. Even if they expire, I've still saved tons more money by getting them in the bulk size.
Here are a few of my favorite homemade mixes that I use bulk spices for: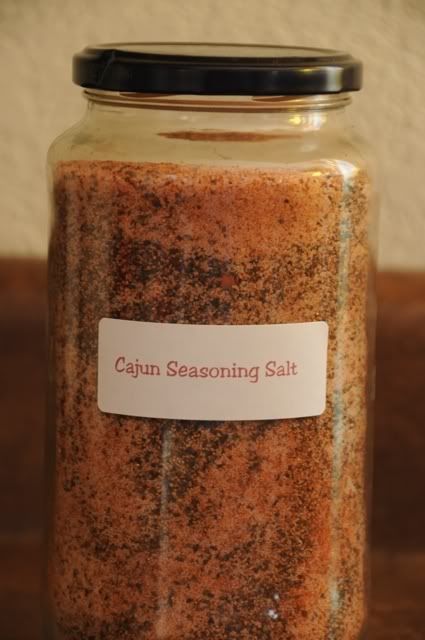 Homemade Cajun Seasoning
(A recipe I got from a "Taste of Home" magazine)
1 carton (26 oz.) salt (I use sea salt)
2 containers (1 oz. each or the equivalent of if spices are in bulk) cayenne pepper
1/3 c. black pepper
1/3 c. chili powder
3 T. garlic powder
Makes 3 ½ cups
I sometimes add ¼ c. crushed red pepper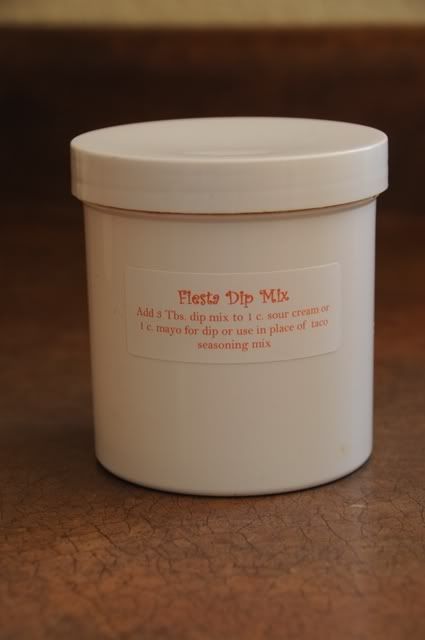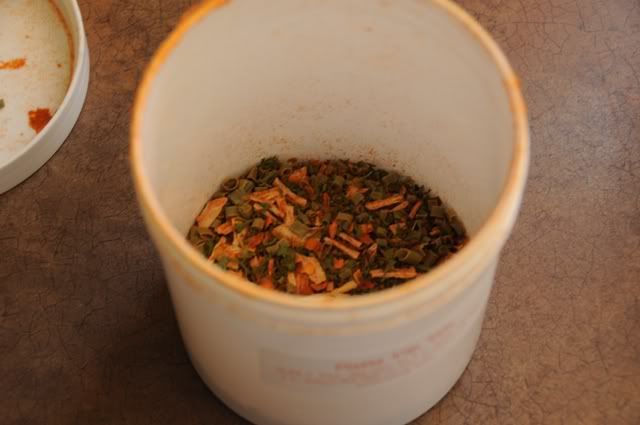 Mexican Fiesta Dip Mix
(This recipe I got off of the internet)
This is actually my new preferred taco seasoning mix. I use it to season ground beef, roast beef, and on the rare occasions that we have it; chicken. In my opinion, it has a better taco flavor than my old favorite.
½ c. dried parsley flakes
1/3 c. minced onion
¼ c. dried chives
1/3 c. chili powder
¼ c. ground cumin
¼ c. salt (I use sea salt)
Mix together and store in airtight container.
I use it more for cooking meats with but to make taco dip add 3 T. to 1 c. mayo (or lowfat mayo) or 1 c. sour cream (or lo-fat plain yogurt). It has a great flavor.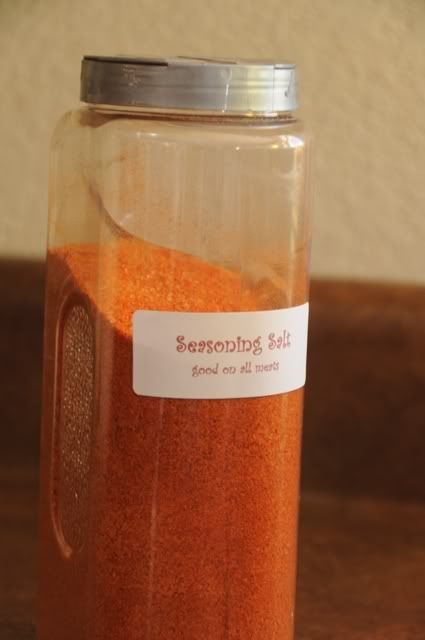 Seasoning Salt
(A recipe I got from my Aunt Cindy; at home I call it "Cindy Salt" but since you don't know who the heck "Aunt Cindy" is, I changed the recipe's name)
1 box sea salt (1 lb.)
½ c. sugar
½ c. paprika (smoked paprika is good too-which I had and used instead)
1 oz. onion powder
1 oz. garlic powder
1 oz. poultry seasoning
1 oz. celery salt
1 oz. nutmeg
1 ½ t. dry mustard
1 t. mace
Good on all meats
TIP: Since I buy mostly bulk spices, I keep an  empty ounce spice jar to measure the 1 ounce amounts called for in this recipe as well as others.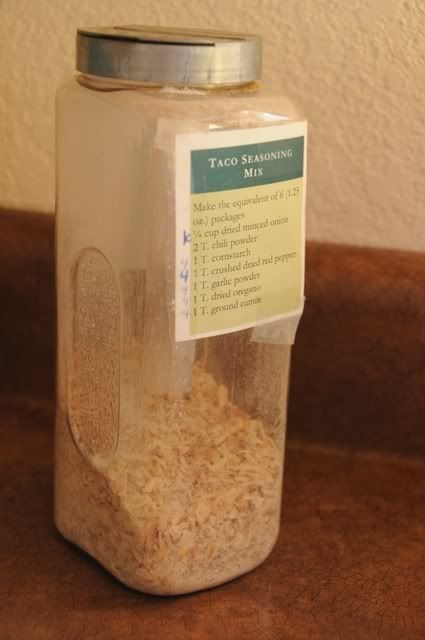 Taco Season Mix
I acquired this recipe when I attended the Women In Ag conference in Spearfish Canyon Lodge this fall. An SDSU extension educator shared this recipe with participants as part of her presentation on cooking healthy meals on a budget. I was delighted to get a new bulk spice recipe to add to my spice rack. Visit your extension office for helpful handouts on freezer tips and recipes for cooking healthy meals on a budget.
1 c. dried minced onion
2 T. chili powder
4 T. cornstarch
4 T. crushed dried red pepper
4 T. garlic powder
4 T. oregano
4 T. cumin
This recipe doesn't call for salt but I can't help it, I like the saltiness of taco-flavored dishes, so I add salt to taste. Maybe 2-3 T.? I don't always pay attention. It may be too spicy for some people so you may want to cut the amounts of crushed dried red pepper and chili powder.
All of these mixes make great gift ideas for friends and teachers. I save old spice jars, jelly and peanut butter jars, and olive and maraschino jars to refill with my mixes and add attractive computer labels. You'll notice I reused bulk spice jars for some of my homemade spices. These have been a time and money-saving staple to have on hand and give as gifts to friends.