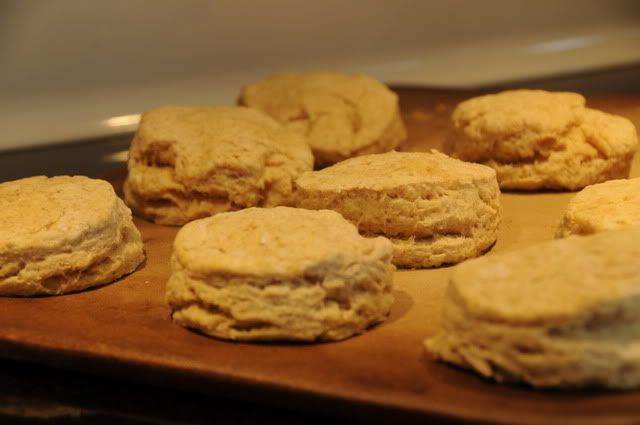 A few years ago I decided to stop buying bread at the store and bake bread for my family instead. I liked the idea of saving money because I felt store-bought bread was getting ridiculously high-priced and thought homemade bread would be better for my family anyway. At least I would know what ingredients were in my bread and I could pronounce the names of the ingredients.
The only drawback to making bread versus buying it is that I have to make time to bake it and we tend to run out when I don't always have time to dedicate to baking bread. I've discovered that making biscuits is a good substitute when I don't have a few hours to get three loaves of bread in the oven.
The recipe I use doesn't make a huge batch but it buys me time for at least a couple of meals. I've come to rely on making biscuits as a backup so much that I'll even make a batch in the morning for breakfast before my kids go to school. I've made this recipe enough times to know that it doesn't take very long to make biscuits because my kids only have 45 minutes to eat and get ready before the bus comes.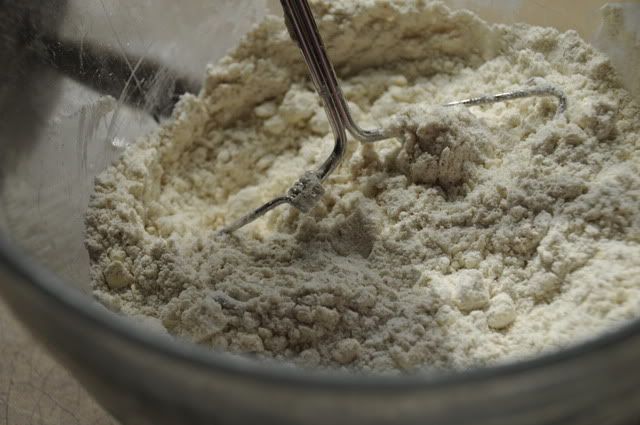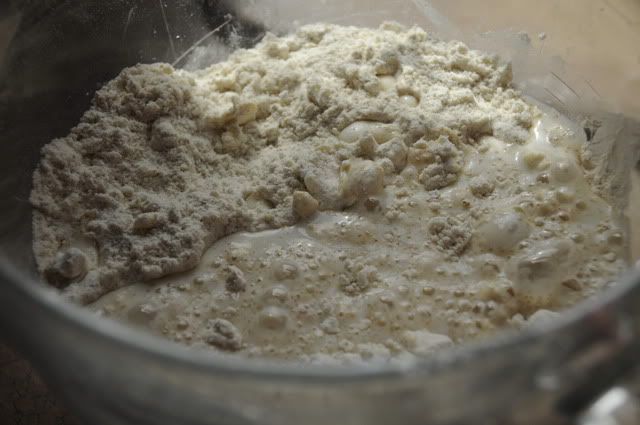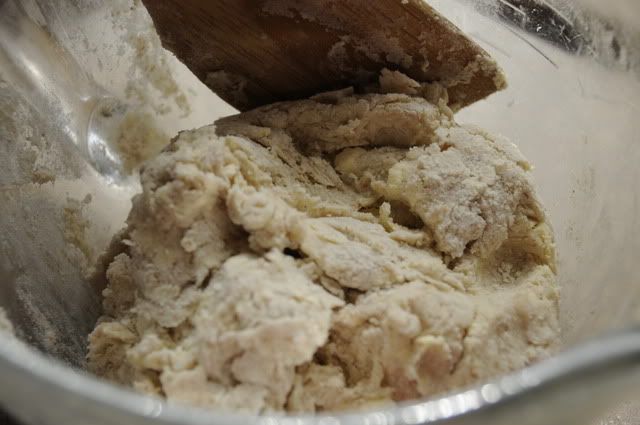 And here's a pure laziness tip: I don't even bother getting out my rolling pin or dirtying up my counter or cutting board. I just roll out and cut the biscuits on the pan—extra dishes I can avoid washing. These are the tools I use to get my biscuits rolled and cut.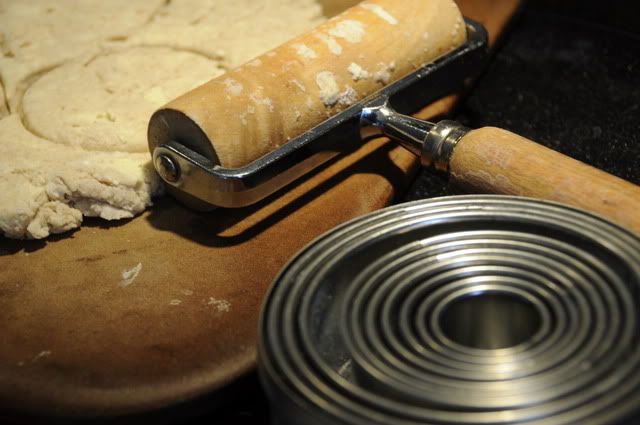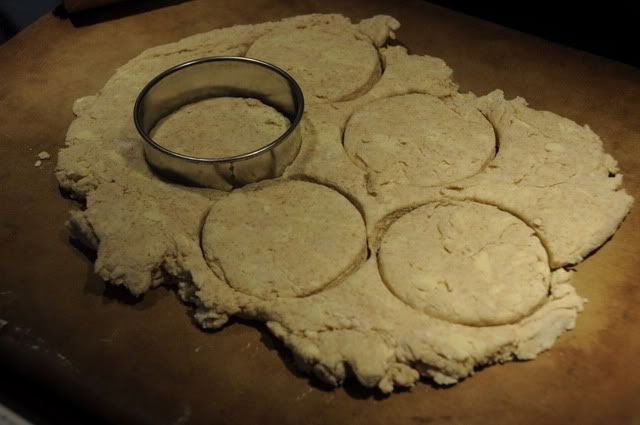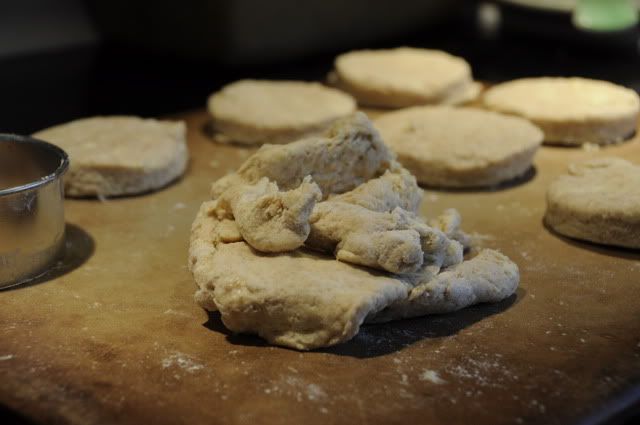 The recipe calls for cheese, which I'll add if I'm making biscuits for supper but I omit the cheese if I'm making biscuits and gravy. If I have leftover sausage I can mix up instant sausage gravy while biscuits are baking. I usually substitute some of the white flour with whole wheat flour because I like whole wheat breads.
 
These biscuits are easy and they change up our normal bread choices. I've posted this recipe in the past but here it is again:
Cheesy Biscuits
2 c. all-purpose flour (I use 1½ c. white and ½ c. wheat flour)
1 Tbs. baking powder
1 Tbs. sugar
½ tsp. salt
1 ¼ c. finely shredded cheddar cheese (I skip if making biscuits and gravy)
¼ c. cold margarine, cubed
¾ c. milk
Combine dry ingredients. Use a pastry blender or fork to blend in butter until crumbly; stir in cheese. Stir in milk just until blended and moistened. Knead 2-4 times. Roll to ½ inch thick, cut out biscuits and bake at 450 degrees for 10-12 minutes or until golden brown.