I've gone to our county library for many things but never to learn how properly brag about the bull elk I harvested.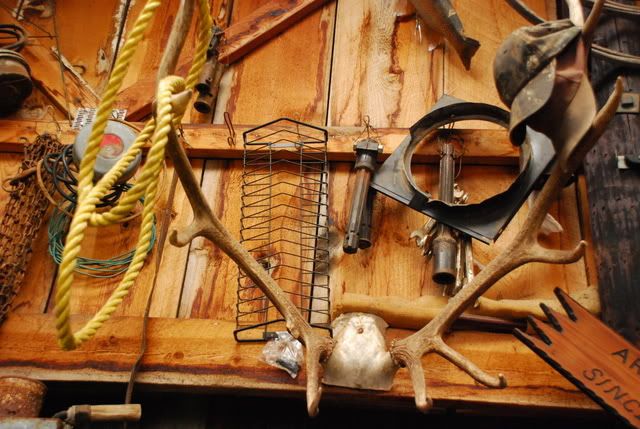 Obviously, this is not an impressive way to show off the bull I shot. My elk horns are used mostly for hanging junk on the shop.
The head librarian at our library is a longtime family friend and fellow ranch wife. While at the library one day not long after I'd shot my elk (about 10 years ago), she and were catching up on each other's ranch life and I commented on the beautiful sterling silver earrings she was wearing. She said they were the elk ivories from the bull elk she had harvested.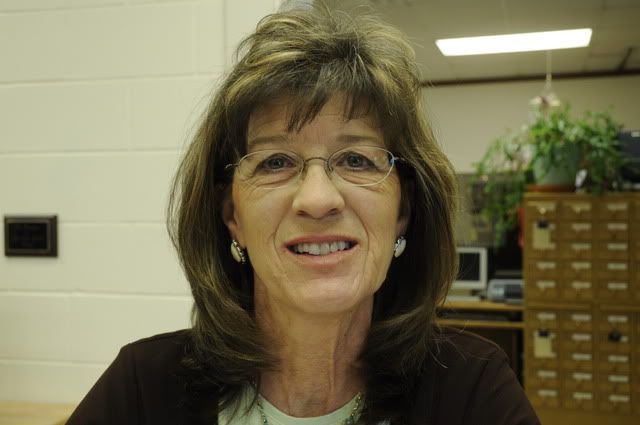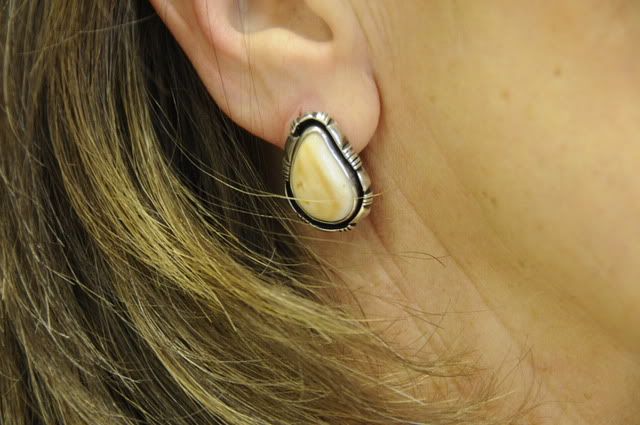 The two ivory teeth elk have are worth keeping, but my elk ivories were in the tin with all the others because I didn't know what else to do with them.
I was so impressed with her earrings that I asked her where she had them made. All the while the gears in my head were spinning with ideas for my own jewelry because I decided that any woman who lives in the Elk Capital of South Dakota should have elk ivory jewelry.
She told me a local jeweler who worked out of his home at the time, custom made them for her. I hadn't heard of him but before I left the library, she wrote down his name and a phone number so that I could contact him about doing something for me, which I promptly did when I got home.
The ivory teeth of the bull I shot was mostly white in color, which is a telltale sign that I shot a younger bull (3-4 years old). The jeweler was still in Custer (he goes south in the wintertime), so I was able to visit with him in person and he worked with me to design a hammered silver bracelet and pendant, since they are the types of jewelry I wear the most.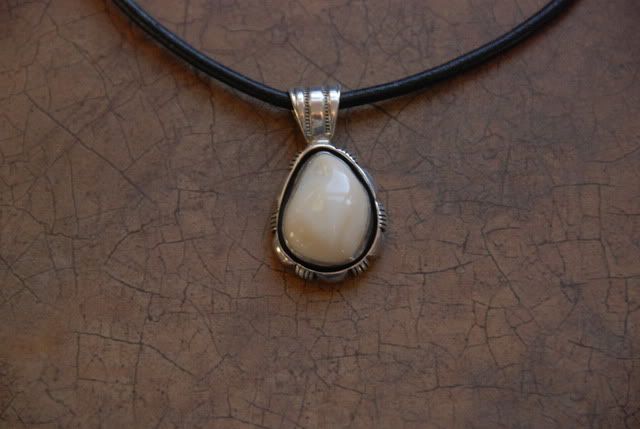 Now that I have my own elk ivory jewelry, anytime I hear elk hunters talking about their week-long elk hunting trips, I either mention or show them my elk ivory jewelry and suggest that they have something similar made especially for their wives out of the elk's ivories. It just might get them back in good graces with their spouse for being gone on an elk hunting trip with "the guys".
Most elk hunters like to show off their elk horns as a memento of their elk hunt and use them to compliment their hunting story. Women elk hunters enjoy having a set of elk horns too, but like my librarian girlfriend said, "having elk ivory jewelry [to show off] is a 'girl thing'." She and I enjoyed exchanging our elk hunting experiences and now we enjoy talking about our jewelry.
My elk ivory bracelet and pendant are still my all-time favorite pieces of jewelry to wear not just because the ivories came from the elk I shot but also because they're beautiful, original, and reflect my personality. Elk ivory jewelry is how we ladies like to compliment our hunting story.
Whether you're a male or female elk hunter and get an elk in South Dakota or somewhere else, every woman elk hunter or elk hunting "widow" should have custom made elk jewelry by Tim Wiehe. My jewelry is pretty basic compared to some of the more elaborate and detailed jewelry pieces that Tim has designed but I prefer simplistic jewelry and Tim designed jewelry that suited my style perfectly.
He lives in the Black Hills from April to November and winters in Arizona. He also does fabulous sterling silver and 14k gold jewelry made with pieces of buffalo horn and Fairburn agate.
If you want Tim to custom make jewelry by a specific date, it's best to contact him far in advance.
Quality custom designed jewelry isn't created overnight and he also stays busy taking his jewelry to various shows and events. From April to November his address is 23850 Highway 385, outside of Hill City, SD and I encourage summer visitors to the Black Hills to stop by and see his work. Tell him you read about his work here and that I sent you. His email is tstco1@msn.com and contact phone number is 480-262-8399.
Who knew animal teeth could be so beautiful?