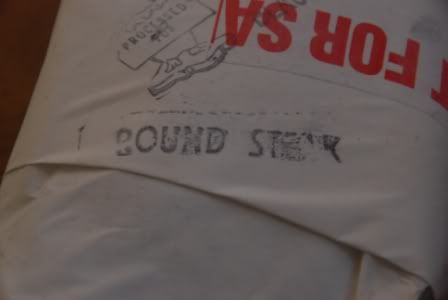 For years, round steak was my least favorite cut of beef, mostly because I struggled to find very many interesting and tasty ways to prepare it. Round steak used to be the last to get eaten of our beef supply.
The past few years I've taken it as a personal challenge to find new ways to prepare and feed it to my family and change my attitude about this particular cut of meat. It's basically taken me to think outside the hamburger package.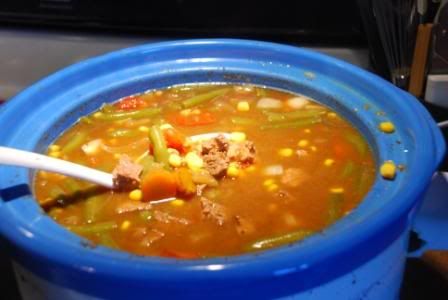 The easiest way has been to not follow instructions on classic recipes that call for hamburger. I've  had no problem doing this since  following instructions is a challenge for me anyway.
If a recipe calls for hamburger, roast beef or sirloin steak, I consider substituting with our tenderized round steak. Replacing hamburger with round steak that's been browned and diced is my new favorite way to give some of my family's favorite meals a makeover. This has proven to be a successful strategy and now we don't always end up eating just one variety of beef when our beef supply gets low.
Here are a few of my hamburger makeover recipes:
Beef Stew
1 lb or 2-3 round steaks, browned, diced
3 ½ c. vegetable juice cocktail
½ c. chopped onion
2 tsp. beef bouillon/cubes
2 cloves garlic, pressed/minced
½ t basil dried
½ t thyme dried
2 ¼ c. cubed scrubbed, diced potatoes (I always leave the skins on)
2 c. sliced carrots
1 c. sliced celery
Simmer in a pot until vegetables are tender
Quick Vegetable Beef Barley Soup
3 round steaks trimmed, browned, cubed
¼ c. chopped onion
4 c broth
10 oz bag frozen mixed vegetables
7½ oz can tomatoes cut up
2/3 c cubed potatoes
½ c sliced celery
¼ c barley
½ t dried marjoram
½ t dried oregano
¼ t salt
1/8 pepper
Bay leaf
Simmer in a pot until vegetables and barley are tender
Chili
3-4 round steaks trimmed, browned, cubed
1 c. chopped onion—cooked with meat
½ c. chopped green pepper
2 cloves garlic minced
16 oz can tomatoes cut
16 oz dark red kidney beans drained
8 oz tomato sauce
2-3 tsp chili powder
½ t dried basil
¼ t salt
¼ pepper
(If you can find it, a packet of Senor Gordon's chili seasoning makes the best chili, but around here, it's availability is scarce)
Add all to crockpot early in the day, cook on low.
Steak & Potato Skillet
1 lb round steak cubed – I generally use 2-3 round steaks
2 c potatoes, cubed
2 c carrots, diced
¼ c water
2 c each mushrooms and onions sliced
Pkg dry onion soup mix
Cook and stir meat in oil on high heat until browned; remove from skillet & set aside. Add potatoes, carrots, and water to skillet & bring to a boil; cover. Reduce heat to low; simmer 15 minutes. Stir in mushrooms, onions, soup mix and meat. Cook and stir on high five minutes or until heated through.
(I got this recipe from Kraft Food & Family and they called it Steak & Potato Stir-Fry, using balsamic vinaigrette dressing)
Round Steak in Gravy (instead of meatballs)
2-3 round steak cubed, browned
Gravy:
1 can cream of mushroom soup (I prefer cream of celery soup but you could add mushrooms too if you used the mushroom soup)
1 can water
2 tsp parsley flakes
2 Tbs Worcestershire
3 Tbs dry gravy mix (the equivalent of one package, I think)
Whisk until smooth
Put browned steak cubes in a Dutch oven, cover with gravy, bake 20 minutes at 350 degrees. Serve with mashed potatoes or cooked rice, corn, and tossed salad.
Other meals that I've substituted round steak for include kebobs, beef barley soup, sirloin for fajitas, and pizza toppings.
I hope these recipes give you a new perspective on cooking with round steak the way it has for me.